Awards & Certifications
The CARQUEST Automotive Refinish Supply Excellence Award recognizes that the collision repair business, through the course of everyday service excellence, exemplifies the professionalism necessary to build public understanding and respect for people working in today's collision repair industry.
---
Better Business Bureau (BBB) Consumer Relations Excellence Award
Zoel's Body & Auto Center was selected by the Bureau's Annual Meeting Awards Committee to receive this award in recognition of its accomplishments at the Better Business Bureau's Annual Meeting and Awards program.
---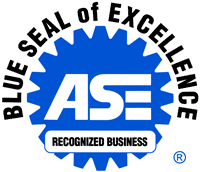 Automotive Service Excellence (ASE) Facility
As an ASE facility, Zoel's Body & Auto Center meets the standards set by the Program and has qualified for recognition by the National Institute for Automotive Service Excellence. Both the consumer and automotive communities should be proud of Zoel's commitment to quality service.
---
AAA Approved Auto Body & Repair Facility
This recognition signifies that Zoel's facilities meet and maintain AAA's tough performance standards while providing reliable and courteous service. These standards include:
Facilities staffed by highly qualified, certified automotive technicians
Full-service shops capable of a broad range of repairs
Customer service and workmanship standards rated by past customers
These are tough guidelines to follow. To ensure these high standards are maintained, AAA not only inspects these approved facilities annually, but AAA continually monitors their performance.
---
Dupont Assurance of Quality Facility
As the name implies, Assurance of Quality shop members assure their customers that they have what it takes to provide a quality repair on today's vehicles. Zoel's Body and Auto Center has met the Collision Industry Conference's (CIC) "Class A Shop Criteria" in addition to being a Qualified DuPont Refinisher. One of the reasons the CIC "Class A Criteria" was adopted was to recognize the best qualified shops in the program.
---

Automotive Services Association (ASA)
Members of the ASA are automotive service businesses who provide automotive repairs / services to the motoring public, and / or businesses who provide repairs/services to exclusive fleets, such as public utilities. Zoel's Body & Auto Shop is recognized as a member of the ASA in good standing.